Jordan Cliffe wins World Skills "Friendly" Competition 2021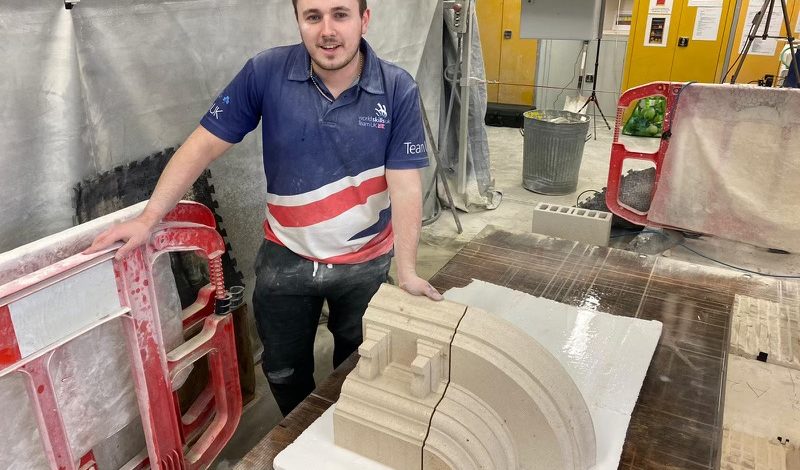 From Shanghai to Stratford…Building Crafts College Stonemasonry student Jordan Cliffe, an apprentice from Canterbury Cathedral, wins the 2021 "friendly" World Skills stonemasonry competition.
World Skills is an international organisation promoting skills training and excellence in a wide range of trades and professions – from construction to catering. For those who reach the top of their trade nationally, World Skills provides an opportunity to compete internationally and is hosted every four years, in the same city as the Olympics.
With travel restrictions meaning the competition had to be held remotely, instead of in Shanghai as planned, Jordan participated from our stonemasonry department. All the normal competition rules were upheld, with each competitor filmed and assessed against the strict criteria set by World Skills. Jordan won against competitors from Russia and France – hopefully he will be able to represent us in 2023 when the next competition will take place. Congratulations Jordan!
In the meantime you can read more about Jordan's career in stonemasonry here and do visit the UK World Skills site for more information – and inspiration! – in relation to apprenticeships and technical education.
Images: Jordan on completion of the competition piece earlier this month.