Jak Watson awarded "Highly Commended" at Institute of Carpenters' 3rd Year Student Awards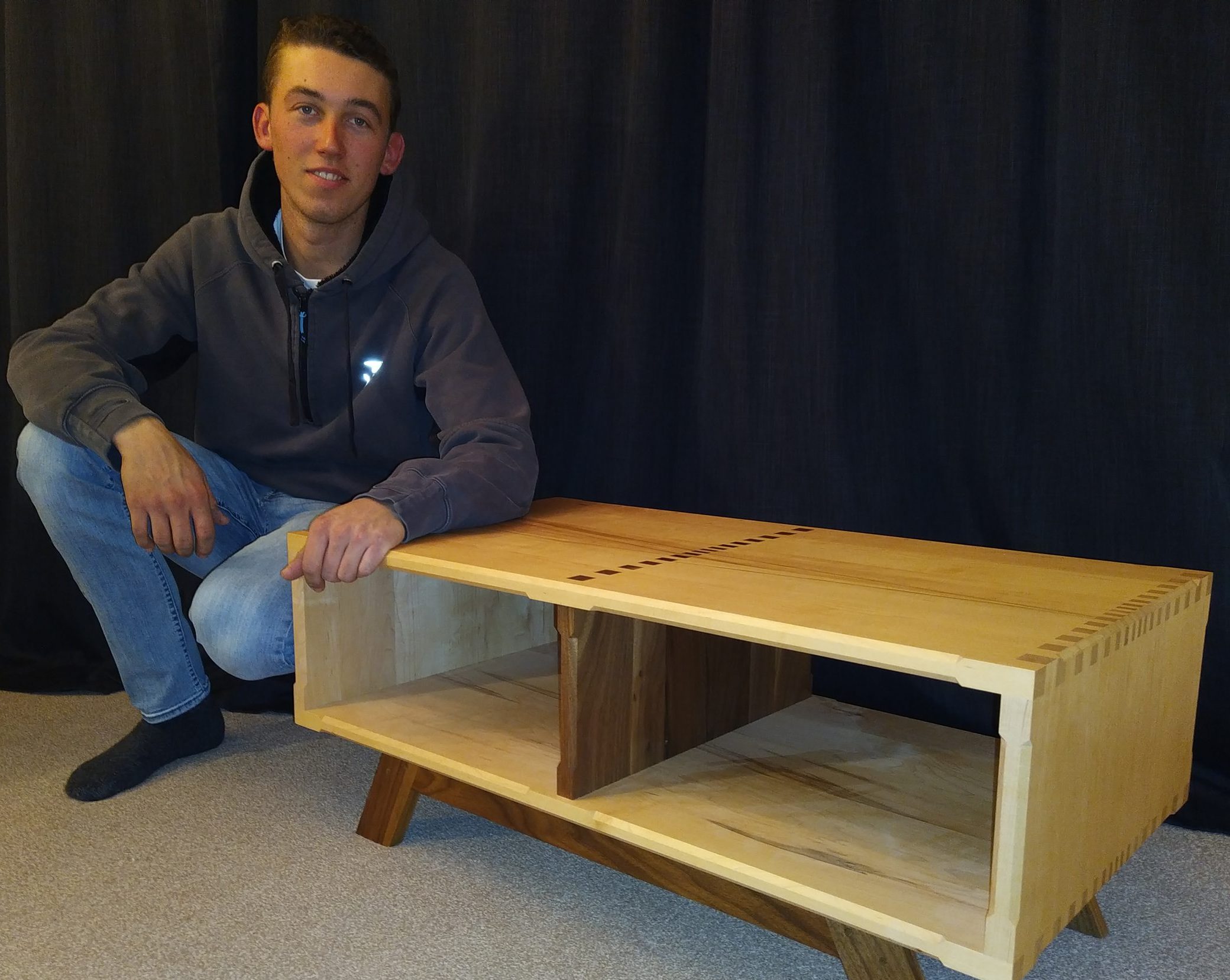 We are absolutely delighted that Jak Watson, Bench Joinery student at the Building Crafts College, has been awarded a Highly Commended certificate by the Institute of Carpenters. Selected from amongst many talented candidates, Jak received this award in recognition of the exceptional quality of workmanship exhibited in a table he produced as part of the Institute of Carpenters' national competition. Everyone at the BCC wishes Jak the very best of luck in what will be a very bright future career.
Commenting on Jak's success, his tutor, Travis Warrington, described him as: "..an excellent woodworker, a pleasure to teach and a student whose high-level skills and commitment to his studies are second to none. This was reflected in Jak achieving a Distinction in Bench Joinery Level 3."
In his entry, Jak Watson commented: "What I love about this trade is there are so many aspects to experience and choose to get involved in, plus the fact that you'll never stop learning, there'll always be more than one way to complete a job, different methods you haven't thought about until someone else comes along. You're able to take the skill anywhere you go as well as the skill being able to take you places. And the best part is some of the people you'll meet along the way."
This year's Awards have been kindly sponsored by four major companies from across the wood industry: Axminster Tools, Ironmongery Direct, specialist screws and fixings producer Reisser Ltd and OSB and MDF manufacturers: MEDITE SMARTPLY.